370-380 Klahanie Court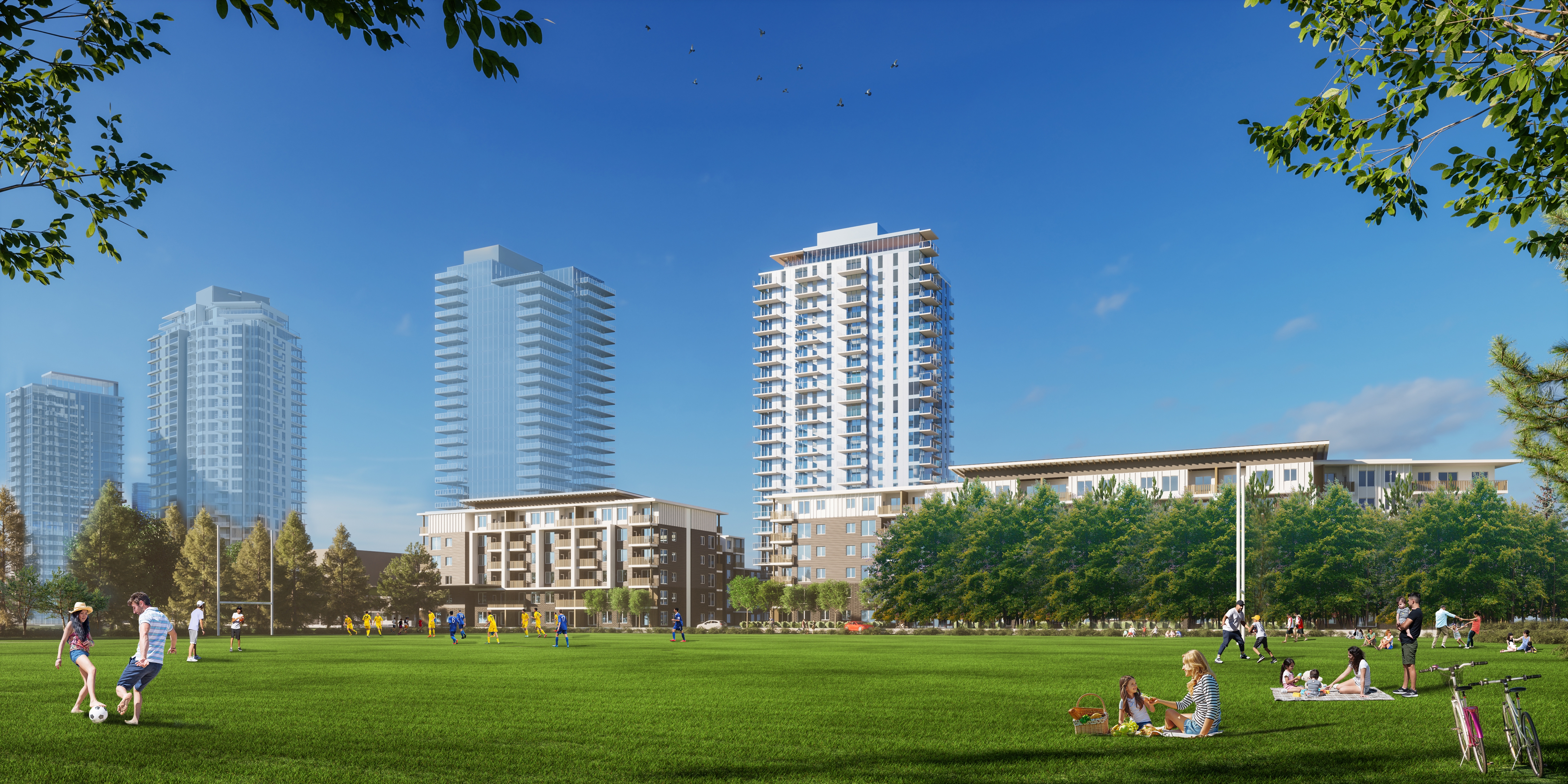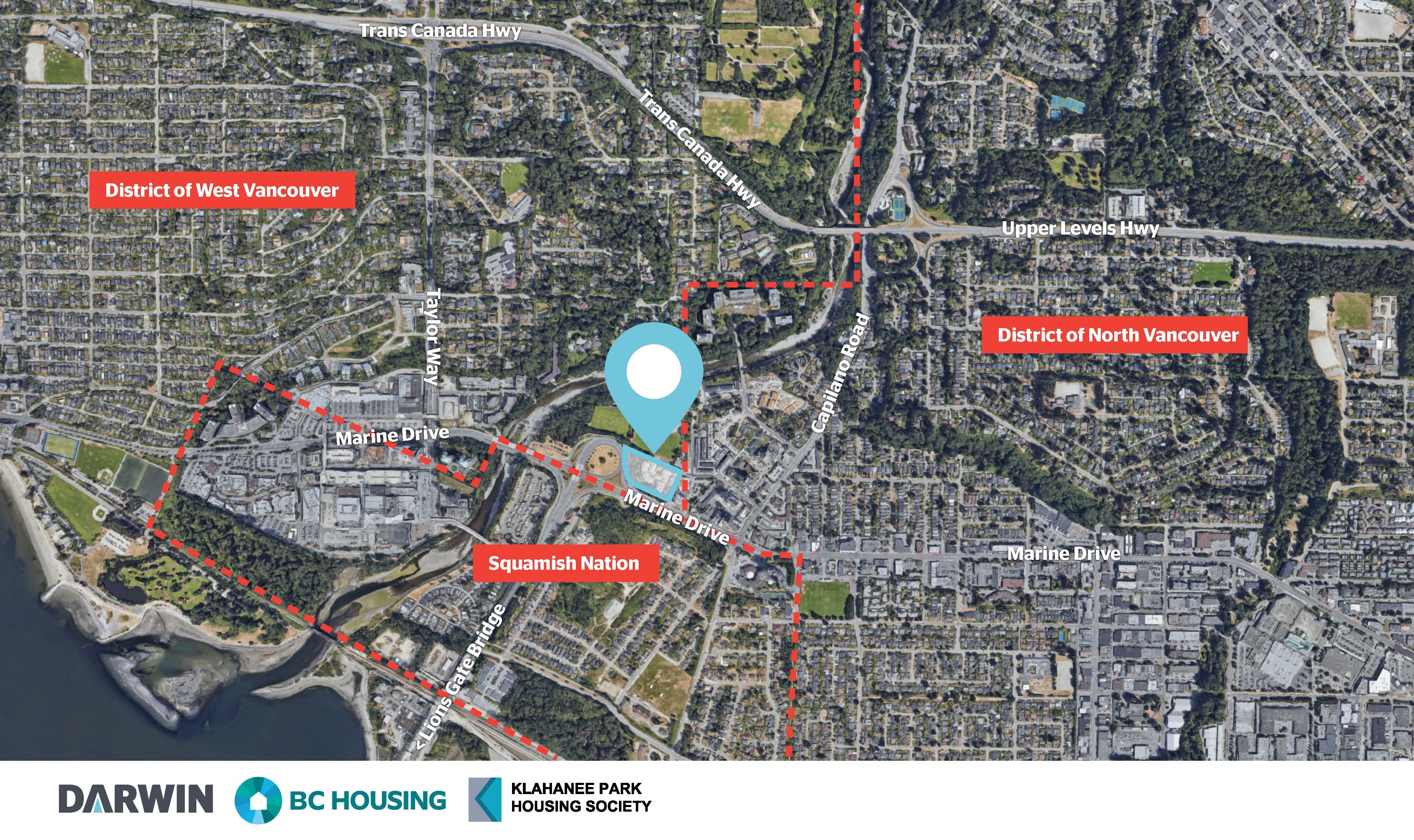 Darwin is committed to engaging with the public throughout the planning and design process. We will use your feedback to inform our designs for the future redevelopment of Klahanie. Click here to provide feedback.
Survey open until December 15th, 2023.

Partnership with BC Housing and Klahanee Park Housing Society
Klahanie Court, a collaborative project between BC Housing, Klahanee Park Housing Society (KPHS), and Darwin Properties, plans to introduce 611 rental homes to the District of West Vancouver. Located on the eastern border of West Vancouver, the development seamlessly integrates with Lions Gate Village and will enhance connectivity and enrich the developing community.
At completion, Klahanie Court would replace the current aging structures and would expand non-market family and seniors' housing offerings. The 6-storey non-market family building would house 95 family units and a similarly structured 6-storey building would house 169 unit seniors units. The facilities would be operated by KPHS, to continue their dedication to providing sustainable housing solutions. Additionally, a 24-storey purpose built rental building would accommodate 347 market units, helping address the need for diverse housing on the North Shore.
Construction would be phased to mitigate the displacement of existing tenants and to ensure a smooth transition during the development process, construction will be phased.

How is this community Building for Tomorrow?
This community will enhance the Lions Gate Village neighborhood, promote inclusivity, accessibility and a higher quality of life for all residents. The development will support our commitment to fostering vibrant communities for today and for future generations.

Related Links and Documents