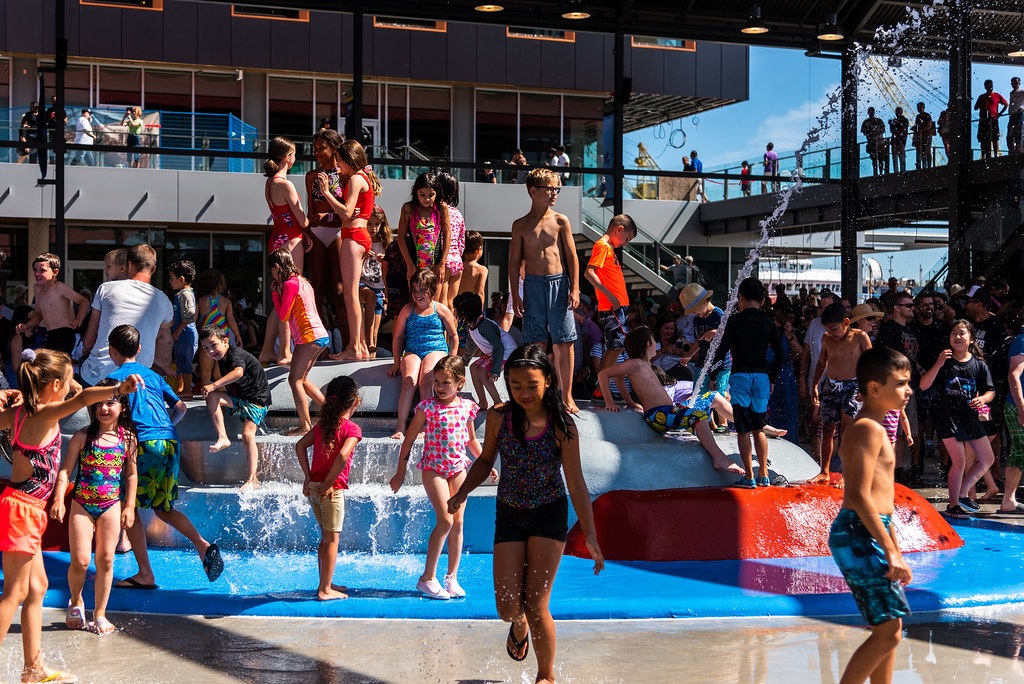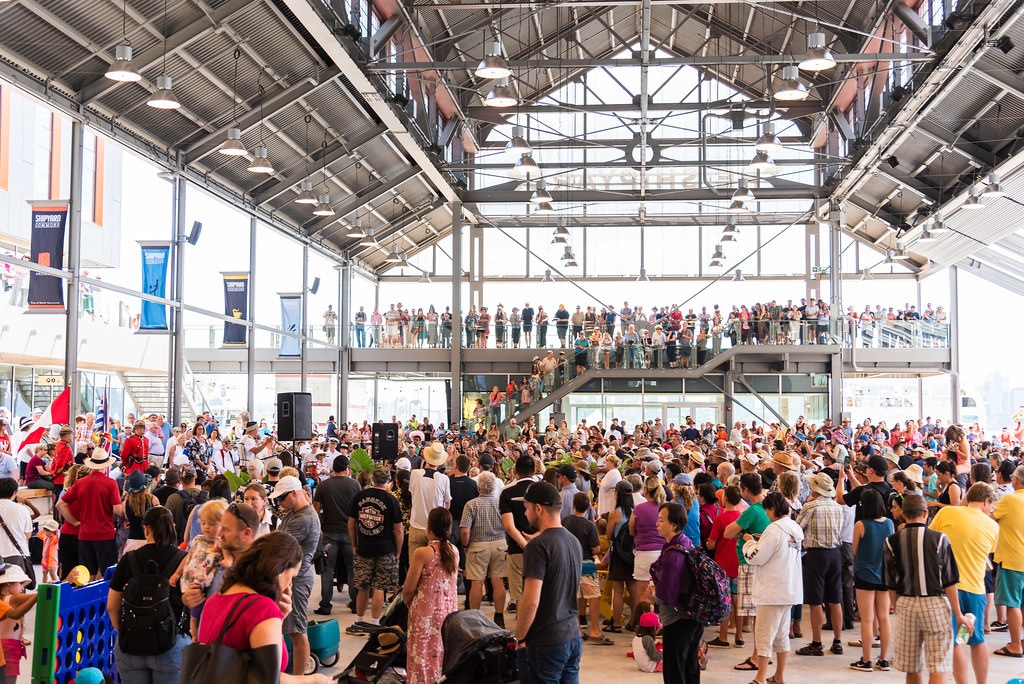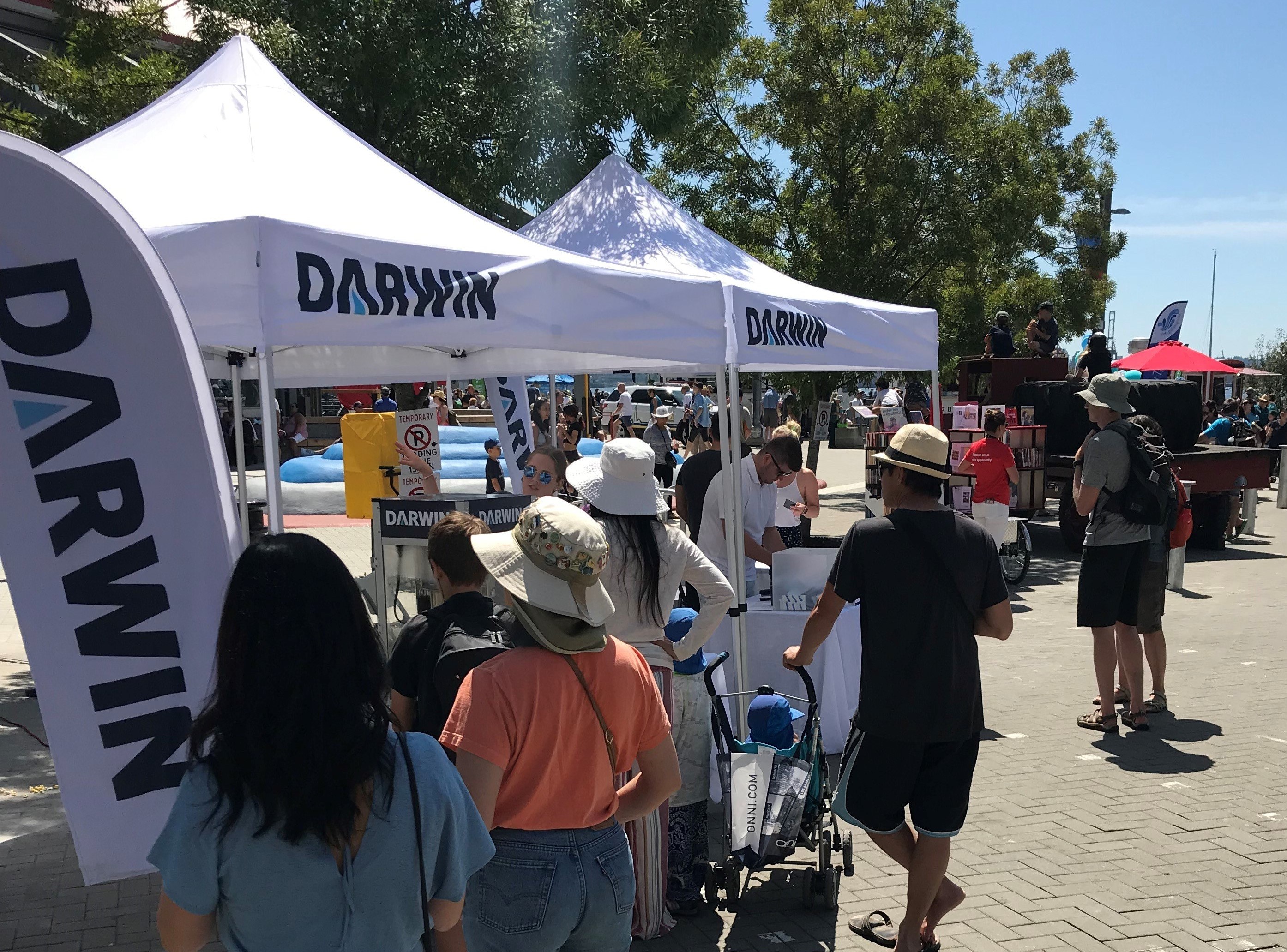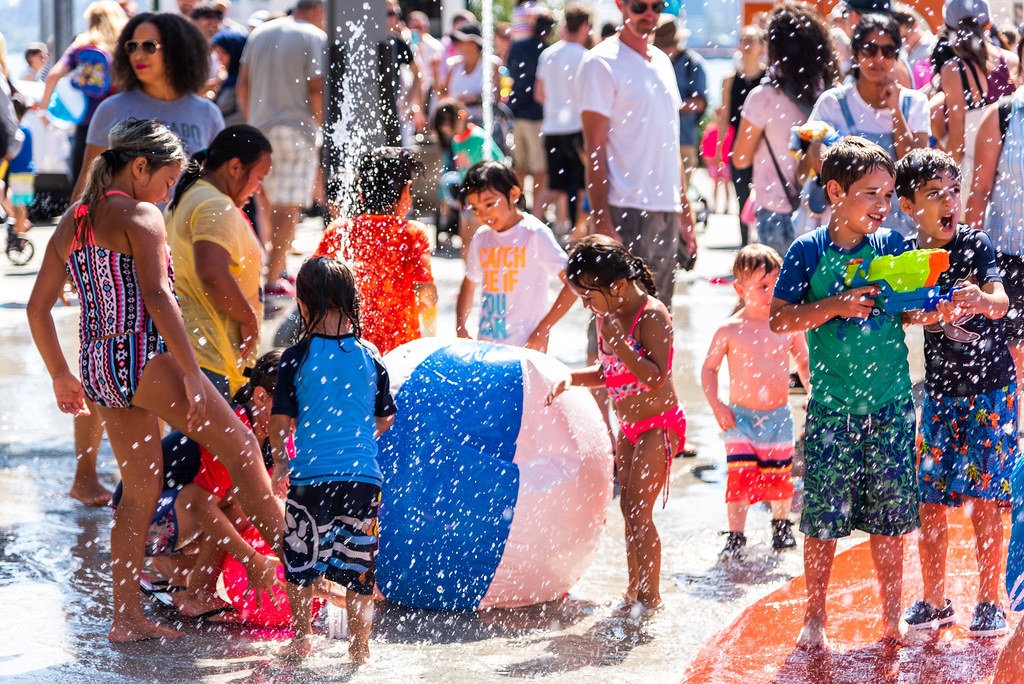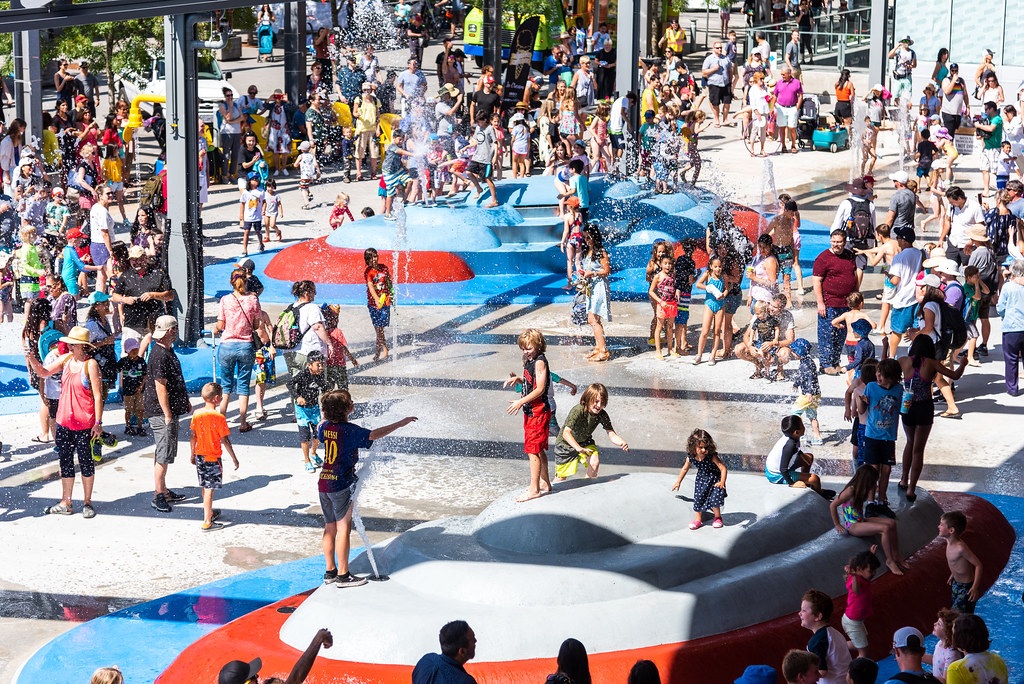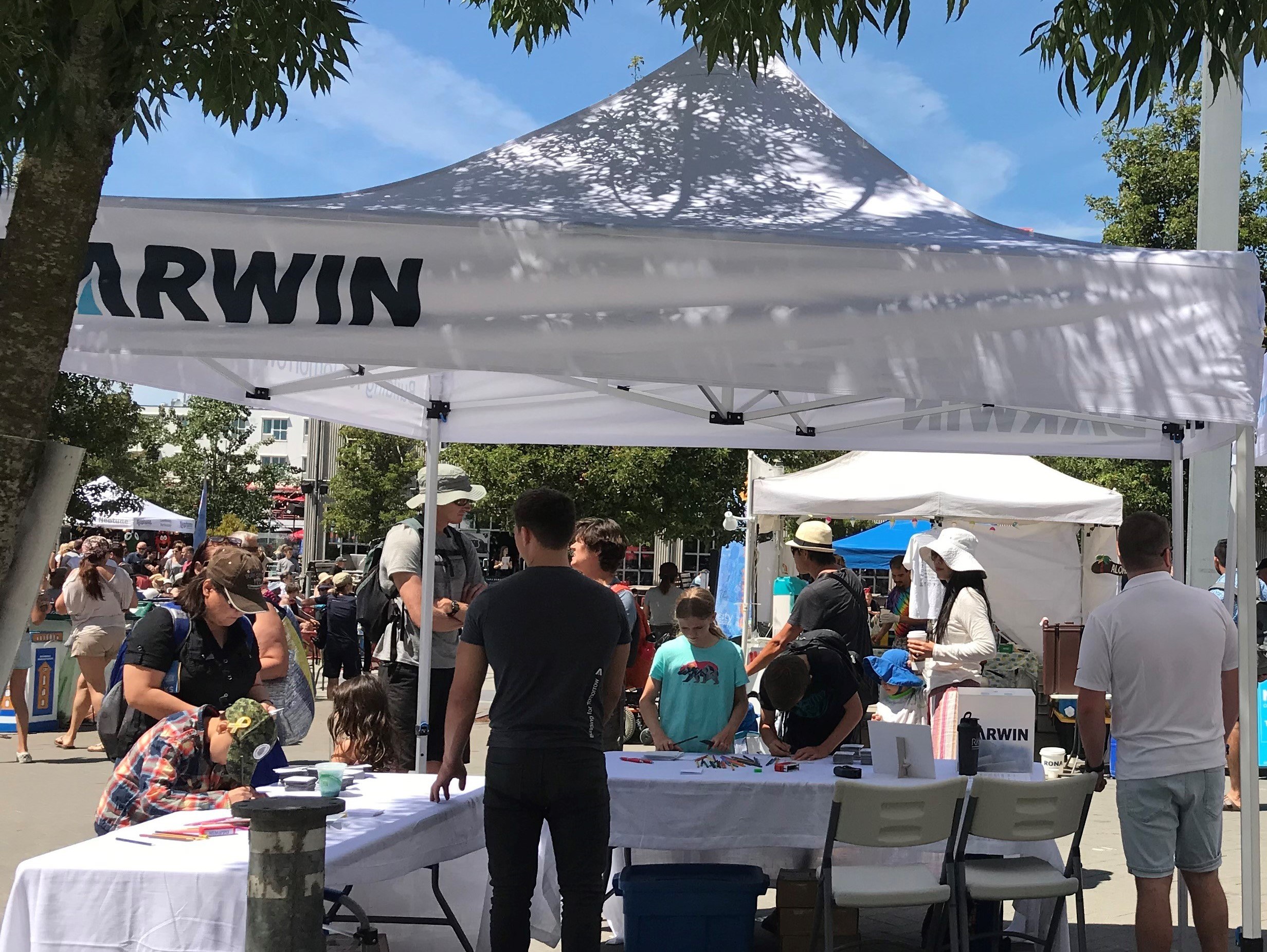 Darwin is proud to have built a new landmark on the North Shore.
News
| Posted on Aug 20, 2019
With the water features at The Shipyards turned on and the 12,000sf plaza ready to be enjoyed by all, we sat down with Project Manager, Scott Evans, to hear more about the experience of building this incredible community space on the North Shore.
How did Darwin get involved with The Shipyards project?
Through a competitive bid process, Darwin was awarded the contract to construct The Shipyards in May 2017, from the City of North Vancouver. We started construction in the 197,000 square foot commercial and community space shortly thereafter in June 2017.
What was Darwin's biggest success with The Shipyards?
Meeting schedule deadlines with tight time constraints while facilitating the start of multiple tenant improvements to commence prior to base building occupancy.
Who are the tenants in The Shipyards?
There are some amazing tenants at The Shipyards. So far, the community will be able to find Caffe Artigiano, Capilano University, Joeys, Jam Jar, Larry's Market, Main Street Honey Shoppe, Method, Nook, Seaside by Executive Hotels & Resorts, The Wallace, Volcom and Welcome Parlour all under The Shipyards' roof.
What was your favourite moment while working at The Shipyards?
Opening the parkade for the Grand Opening on July 20th, 2019 and seeing the water features officially turned on for public use.
What is your favourite aspect of The Shipyards?
The plaza, due to the uniqueness of the water play and ice surface overlap under the steel structure, this is designed to reflect the heritage element of the past.
Why Darwin is proud to build The Shipyards?
Darwin is proud to build The Shipyards as it is the City of North Vancouver's highest profile project in decades. Sitting at the bottom of Lonsdale and visible from downtown Vancouver's waterfront, The Shipyards is now one of the Burrard Inlets most iconic buildings. Also, being a North Vancouver founded company, there is a great amount of pride that comes with building such a significant contribution to our City.
Seeing our community splashing in the water play area, walking around with tasty treats from local businesses and using the expansive balconies to look across the water to downtown Vancouver was an incredible site to see at the Grand Opening. Thank you to everyone who came by our Darwin booths to grab a bag of popcorn and colour with Darwin's Community Events Team. We are proud to have built a new landmark on the North Shore.
Photo Credit: City of North Vancouver