Maplewood Plaza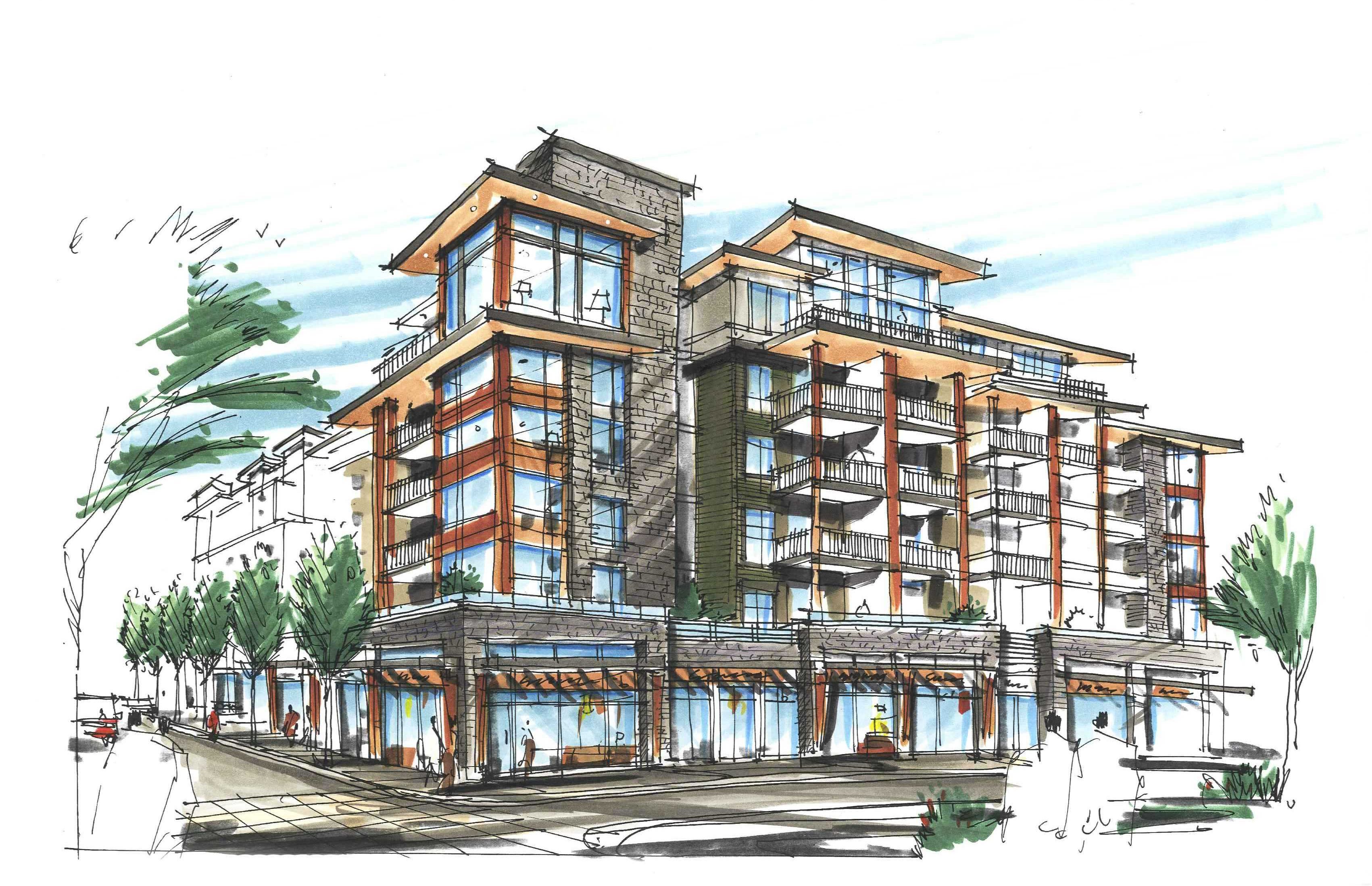 Bringing rental homes to North Vancouver
Maplewood Plaza is a joint venture development between QuadReal and Darwin Properties – a partnership that has deep roots in the Maplewood neighbourhood. Tucked into the heart of the planned Maplewood Village Centre, Maplewood Plaza will deliver 193 much needed rental homes and over 10,000+ square feet of commercial space to the area that the District of North Vancouver has earmarked for 4,500 additional jobs and 1,500 new residential units by 2030. Poised to become a magnet for all families in the area, the project will help meet the needs of this growing neighbourhood.
Located at 229 Seymour River Place, the partnership is proposing to convert this previously rezoned condominium offering to a 100% professionally managed rental opportunity. With strong transit links – easy access to the highway and Phibbs Exchange, daily conveniences available at Northwoods Village, strong connections to local trails, outdoor sports and the famed North Shore mountainside lifestyle – Maplewood Plaza benefits greatly from all of the features that make Maplewood a highly desirable community.
Maplewood Plaza will offer a broad range of generously sized homes (from 1-bedroom to 3-bedroom + den and live/work townhomes), which will be complimented by a high-value amenity offering – designed to elevate daily living for future residents within the community.

How is this community Building for Tomorrow?
Maplewood Village Centre has been identified as an area of strategic growth by the District of North Vancouver. The offering at Maplewood Plaza will help meet the projected housing and employment needs outlined in the OCP, by offering a variety of family-friendly rental homes and adding 10,000+ commercial space along an extended Seymour River Place high-street, creating a pedestrian friendly streetscape and improving walkability in the heart of the neighbourhood.
Related Links and Documents