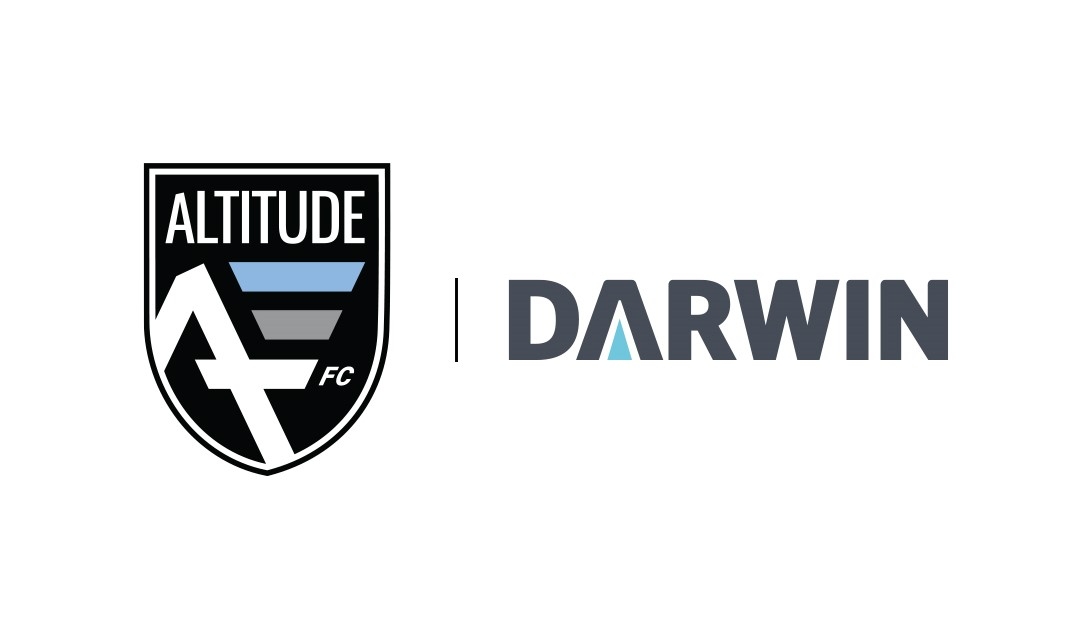 ALTITUDE FC Announces Partnership with DARWIN Properties
News
| Posted on Apr 14, 2022
April 13, 2022, North Vancouver, BC — ALTITUDE FC is delighted to announce a new partnership with Darwin Properties, a family-run, North Vancouver development company. Darwin will be the platinum sponsor and main jersey sponsor for ALTITUDE FC, the North Shore's new semi-pro soccer team.
Altitude FC will begin representing the North Shore with a men's and women's team in the inaugural season of League1 BC starting in May, 2022. The goal of the league is to provide a transition for players with aspirations to play professional soccer, but need more time, training and mentoring in a semi-pro environment.
Mark Marshall, ALTITUDE FC club co-founder, said upon execution of the agreement, "We're very pleased about the 3-year partnership with Darwin. Building relationships and working with local companies is important to the club, and to have the opportunity to partner with a local real estate group that prides itself on genuine community engagement is a perfect fit for the league. The 3-year commitment is a testament to Darwin's confidence in the club, the community and the league as the spirt and ambitions of the Canadian soccer community grows with the recent good form of our men's and women's national programs."
Oliver Webbe, CEO of Darwin Properties, said: "My family is very excited to be partnering with Altitude on the launch of this new soccer league. My father has been playing soccer on the North Shore since we moved to Deep Cove in the 80's. I started playing for Mt Seymour when I was 5, and today I coach my two sons who play for North Van FC. We cannot understate the importance of promoting youth sports within our community, and we believe this partnership with Altitude FC will inspire North Shore kids and give them an opportunity to experience high-calibre soccer close to home."
The teams are scheduled to play a 12-game regular season – with six home games and six away games – against the Vancouver Whitecaps Academy, the TSS Rovers, who play out of Burnaby's Swangard Stadium, the UBC-affiliated Varsity FC and clubs in Langley, Kamloops and Victoria. The team will play at North Vancouver's Kinsmen Field, with a special club-zone and programming for youth players from local clubs to come out to support the Altitude teams.
Tickets will be available in the near future. More details about ticket sales and club merchandise will be announced in the coming weeks.
About ALTITUDE FC
ALTITUDE FC is a Canadian semi-professional soccer club based in North Vancouver, British Columbia that will play in League1 BC starting in May of 2022. The club will field both women's and men's teams. For more information about ALTITUDE FC, visit the club's website at www. altitudefc.ca.
About Darwin
Darwin Properties is one of the most active developers on the North Shore, founded as Darwin Construction in 1987. With over 30 years of experience in construction and development, Darwin now has more than 65 acres and 4.8 million square feet of residential, mixed-use and commercial projects in the planning or construction phase of development on the North Shore, including Lonsdale Square, the North Shore Innovation District and Maplewood Gardens. It is actively working in joint venture partnerships with the Tsleil-Waututh First Nation and institutional investors like QuadReal and Minto to build holistic, integrated and healthy communities within large-scale, master-planned developments.