Development Concept
The Darwin Properties team, including expert consultants, explored a variety of development scenarios. Ultimately, we developed one strong scheme which captures our vision. The plan herein features approximately 1.0 ha of public park land dedication, a significant community amenity, as a complement to the New Harry Jerome Community Recreation Complex.
This expansive new public park retains and builds on Crickmay Park, and maintains green space and open areas
where the existing Lawn Bowling greens are today. This park encourages active participation by all age groups, and creates an important node in the Green Necklace. Significantly, the proposed building forms and open spaces generally maintain to the existing parks, recreation and open space boundaries. The density proposed is within the range defined in the OCP maximum of 2.5 FSR. In line with the aspirations of the City, our Plan provides a mix of housing type and tenure, and commercial space, along with additional amenities.
Proposed Site Plan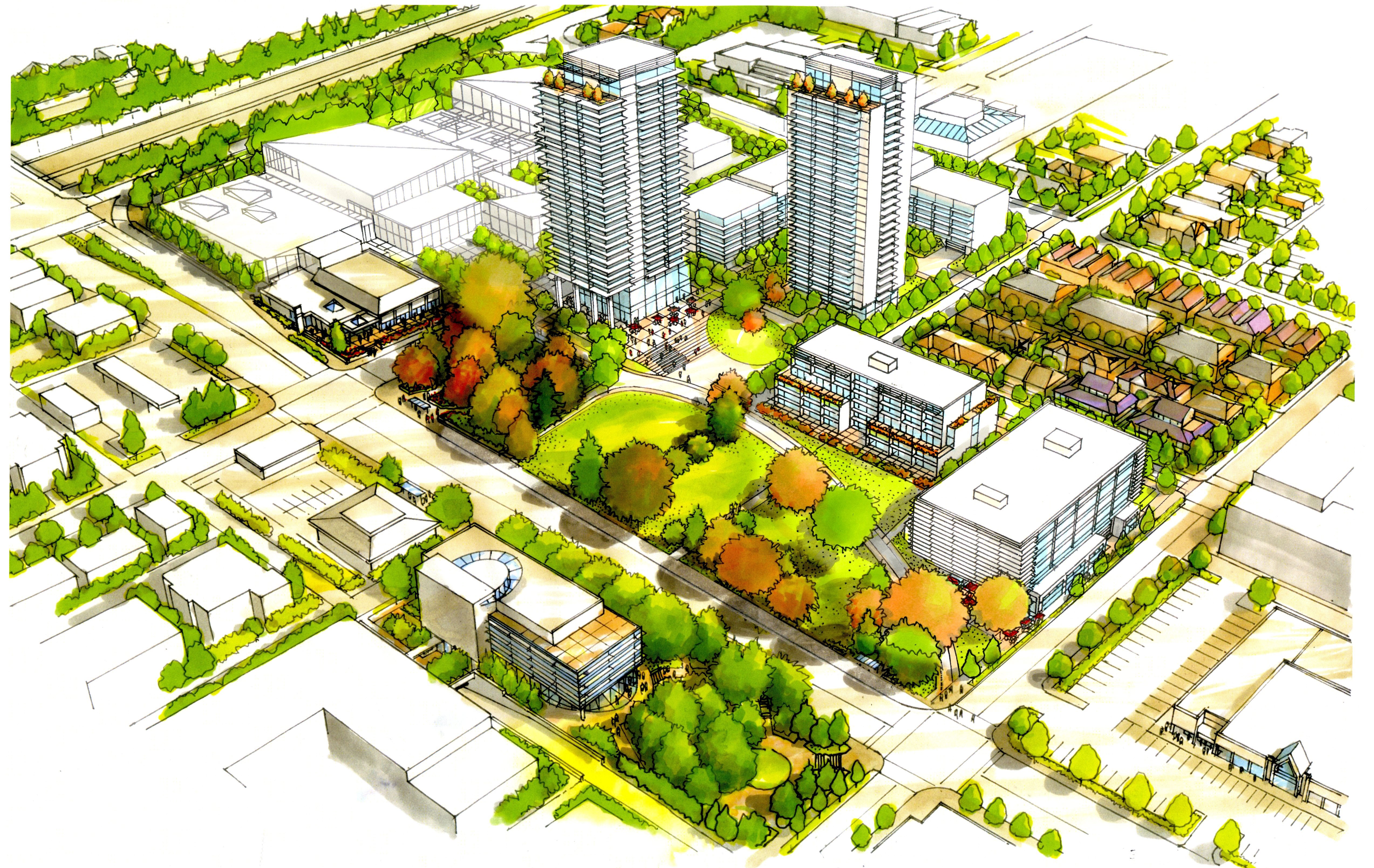 Proposed Street View South from 23rd Avenue
Proposed Street View North from 21st Avenue